The rules of Road Trip 2.0, the third leg; balls of holly.
When in the van, Santa hats must be worn.
The only kind of music to be played in the van: Christmas music.
Once a song starts, you can't stop it or skip it.
When the van is on, the Christmas lights must be on.
Alexi gets the odd advent calendar days. Ben gets the evens.
Whoever cracks first, loses.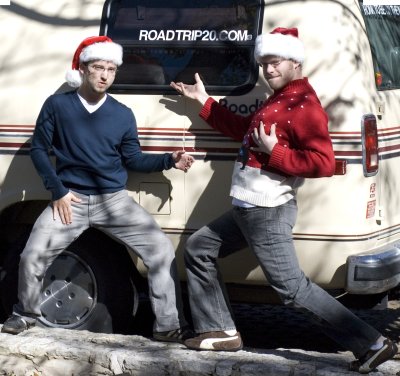 Merry. Freakin. Christmas.
Popularity: 97% [?]